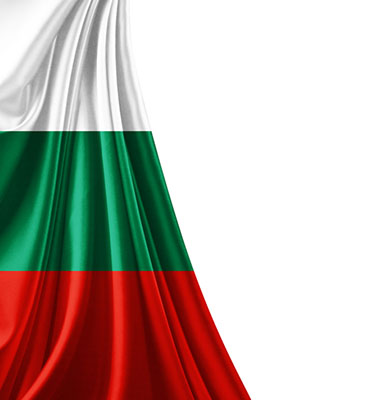 Officially the Republic of Bulgaria, is a country in South Eastern Europe. It is bordered by Romania to the north, Serbia and Macedonia to the west, Greece and Turkey to the south, and the Black Sea to the east. With a territory of 110,994 square kilometres, Bulgaria is Europe's 16th-largest country. The land that gave birth to the legendary Orpheus and Spartacus, Bulgaria is a country with a long, tumultuous and fascinating history. It has been invaded, conquered and settled by Greeks, Scythians, Romans, Byzantines and Turks, all of whom left their indelible marks on the landscape. More recently, Bulgaria spent four decades as a totalitarian Soviet satellite, again leaving this small Balkan nation in the shadows as far as the Western world was concerned. It's no wonder, then, that Bulgarians are so passionate about preserving their history and their culture, which has survived so often against the odds. In the last years of the 20th century Bulgaria began opening up, and is one of the newest members of the EU.

Capital City: Sofia
Total Population: 7.2 Million (2015)
Currency: LEV
Bulgaria is part of the Turk Transport network of specialist routes or destinations.
We pride ourselves in being able to know the local market - offering regular services by Road, Air or Sea. Built up over many years, customer driven, to offer reliable, professional and cost effective services.
Road Freight
In the early 2000s, Bulgaria had approx. 37,000 km of roads, with only 3,000 km paved.
Today, there is approx. 324 km of high speed highways and 667 km of motorways in service, with another 109 km in construction. Roads have overtaken the railroads as the chief mode of freight transportation.
Long-term plans call for the upgrading of higher-quality roads and integration into road systems in the European grid. The focus is on improving road connections with neighbouring countries and domestic connections linking Sofia, Plovdiv, Burgas and Varna. Bulgaria had delayed building key highway connections since the 1990s, but European Union membership is a strong incentive for completion. A 114 km link between eastern Bulgaria and the Turkish border has been completed. Two international highways pass through Bulgaria, and a major highway runs from Sofia to the Black Sea coast. International corridors pass from north to south, from Vidin to the border with Greece and from Ruse to the border with Greece, and west to east, from Serbia through Sofia to Burgas, Varna, and Edirne (Turkey). The Vidin-Calafat bridge was completed in 2013, relieving road and railroad traffic to Romania. Turk Transport has weekly Road Freight departures to or from Bulgaria for import and export freight, departing each Friday. Full Load (FTL) transit time is usually 4 days and Groupage (LTL) is usually 4-5 days. We can offer door to door, Port to port or door to port services. All customs clearance, documentation and friendly advice from bilingual staff will be included in your shipment with us. We can also provide dedicated van or smaller truck service, express delivery time 48-72 hours. Our warehouses are located in Sofia and Plovdiv
Speak to us to consolidate your shipment further – 020 8569 1312 or email road@turktransport.co.uk
Air Freight
With the expansion of Sofia International Airport, freight and passenger volumes have increased - largely due to the construction of a second international terminal. Varna and Bourgas are also seeing freight and passenger numbers increase, mainly due to the rise of customers using international routes and the launch of new destinations. In the past aviation compared with road and railroad transport used to be a minor mode of freight movement but this has changed due to the 204 airports in use today. Turk Transport are truly able to offer door to door, airport to airport or door to airport services. So whether your air freight cargo is commercial or personal, we can get it there with cost-effective airfreight rates. We have access to daily departures, UK or world-wide, to Sofia, Burgas, Varna, Plovdiv and Gorna Oryahovitsa in Bulgaria.
Speak to us to consolidate your shipment further – 020 8569 1312 or email air@turktransport.co.uk
Sea Freight – We have strong and healthy relations with many shipping lines, built up over many years, handling large volumes of freight, serving Varna and Bourgas ports. We can also provide service for Nesebar, Tsarevo, Sozopol, Pomorie, Obzor, Kavarna and Balchik ports.
We offer a range of flexible and cost effective LCL and FCL solutions. We can provide door to door, port to port or door to port solutions.
Speak to us to consolidate your shipment further – 020 8569 1312 or email sea@turktransport.co.uk
Did you know?
- Bulgarians shake their heads to mean yes and nod for no
- Bulgarians invented the first electronic computer, digital watch and car air bag
- It has the world's largest IMAX 3D cinema