Pakistan is situated in the western part of the Indian subcontinent, with Afghanistan and Iran on the west, India on the east, and the Arabian Sea on the south. The name Pakistan is derived from the Urdu words Pak (meaning pure) and stan (meaning country). The northern and western highlands of Pakistan contain the towering Karakoram and Pamir mountain ranges, which include some of the world's highest peaks: K2 (28,250 ft; 8,611 m) and Nanga Parbat (26,660 ft; 8,126 m). The Baluchistan Plateau lies to the west, and the Thar Desert and an expanse of alluvial plains, the Punjab and Sind, lie to the east. The 1,000-mile-long (1,609 km) Indus River and its tributaries flow through the country from the Kashmir region to the Arabian Sea.
Pakistan was one of the two original successor states to British India, which was partitioned along religious lines in 1947. For almost 25 years following independence, it consisted of two separate regions, East and West Pakistan, but now it is made up only of the western sector. Both a nuclear power and important cricketing nation, Pakistan has existed as an independent country for little more than 60 years, but has been playing an important role in the historical epic of the Indian subcontinent for millennia. It has been the birthplace of the world's first urban civilisation, home to one of the great flowerings of Buddhism, and cornerstone of the Mughal empire.

Capital City: Islamabad
Population: 185 Million (2014)
Currency: Pakistan Rupee
Pakistan is part of the Turk Transport network of specialist routes or destinations.
We pride ourselves in being able to know the local market - offering regular services by Air or Sea. Built up over many years, customer driven, to offer reliable, professional and cost effective services.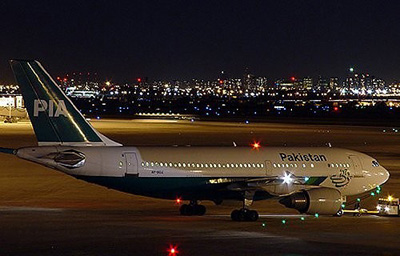 Air Freight
There are over 148 airports in Pakistan;
Jinnah International Airport (Karachi)
Allama Iqbal International Airport (Lahore)
Benazir Bhutto International Airport (Islamabad/Rawalpindi)
Peshawar International Airport (Peshawar)
Quetta International Airport (Quetta)
Faisalabad International Airport (Faisalabad)
Multan International Airport (Multan)
Sialkot International Airport (Sialkot)
Dera Ghazi Khan International Airport (D.G.Khan)
Gwadar International Airport (Gwadar)
Shaikh Zayed International Airport (Rahim Yar Khan)
New Islamabad International Airport is also under construction in Islamabad.
Turk Transport are truly able to offer door to door, airport to airport or door to airport services. So whether your air freight cargo is commercial or personal, we can get it there with cost-effective airfreight rates. We have access to daily departures, import and export from world-wide airports serving Pakistan.
Speak to us to consolidate your shipment further – 020 8569 1312 or email air@turktransport.co.uk
Sea Freight
Pakistan shares a 1,200 km coastline with the Arabian Sea - a mild sea which joins the strategic oil line of Persian Gulf with the Indian Ocean. On it lies Karachi Port, which has been serving this part of the Indian subcontinent and later Pakistan since its creation in 1947. Due to the growing needs of the country and increased freight volumes, smaller coastal ports were changed into major cargo handling ports. Beside Karachi - Pasni, Jiwani, Gadani, Ormara and Gwadar are other ports which have been developed into world class shipping handling centres. Turk Transport has strong and healthy relations with many shipping lines, built up over many years, handling large volumes of freight, serving Pakistan. We offer a range of flexible and cost effective LCL and FCL solutions. We can provide door to door, port to port or door to port solutions. Speak to us to consolidate your shipment further – 020 8569 1312 or email sea@turktransport.co.uk
Did you know
- Pakistan holds four out of fourteen highest peaks in the world. K2 is the second highest mountain in the world.
- The world's largest deep sea port, Gawadar is in Pakistan
- The world's highest paved international road, The Karakoram Highway, is in Pakistan which is the eighth wonder of the world.