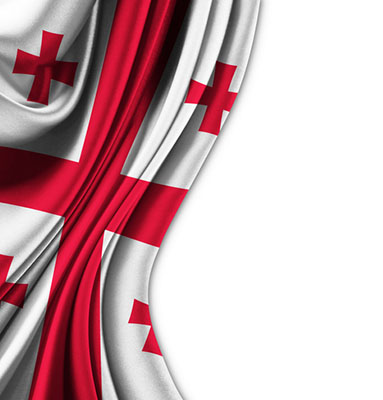 Georgia is a country in the Caucasus region of Eurasia. Located at the crossroads of Western Asia and Eastern Europe, it is bounded to the west by the Black Sea, to the north by Russia, to the south by Turkey and Armenia, and to the Southeast by Azerbaijan. The capital and largest city is Tbilisi and has a territory of 69,700 square km. Over the centuries, Georgia was the object of rivalry between Persia, Turkey and Russia, before being eventually annexed by Russia in the 19th century.
Since emerging from the collapsing Soviet Union as an independent state in 1991, Georgia has again become the arena of conflicting interests, this time between the US and a reviving Russia. Georgia's brief interlude of independence after the 1917 Bolshevik revolution in Russia ended when it was invaded by the Soviet Red Army in 1921 and incorporated into the Soviet Union a year later.
Capital City: Tibilisi
Total Population: 4.3 Million (2014)
Currency: Lari
Georgia is part of the Turk Transport network of specialist routes or destinations.
We pride ourselves in being able to know the local market - offering regular services by Road, Air or Sea. Built up over many years, customer driven, to offer reliable, professional and cost effective services.
Road Freight
The road network in Georgia consists of 1,603 km of main or international highways that are considered to be in good condition and some 18,821 km of secondary and local roads that are, generally, in poor condition. Georgia has a small motorway system that is currently under development. Essentially when the motorway is completed it will link Tbilisi, the capital, and Kutaisi, Georgia's second largest city. The multilane road is part of the S1 highway, which runs from Mukhatgverdi (Tbilisi West) until Urbnisi, a village past Gori, and has a length of 75 km, bypassing Mtskheta and Gori. A new stretch of 15 km was opened that continues the S1 from Urbnisi to Agara, totalling the length to 90km. Turk Transport has weekly Road Freight departures to or from Georgia for import and export freight. Full Load (FTL) transit time is usually 12 – 14 days and Groupage (LTL) is usually 18- 21 days. We can offer door to door, Port to port or door to port services. All customs clearance, documentation and friendly advice from bilingual staff will be included in your shipment with us. Our warehouses are located throughout Georgia. Speak to us to consolidate your shipment further – 020 8569 1312 or email road@turktransport.co.uk

Air Freight
Air transport is developing in Georgia, with increased use by passengers and the transport of freight. Georgia currently has four international airports, Tbilisi, Batumi, Poti and Kutaisi 'David the Builder'. The largest of which is by far Tbilisi International Airport, which offers connections to many large European cities. Turk Transport are truly able to offer door to door, airport to airport or door to airport services. So whether your air freight cargo is commercial or personal, we can get it there with cost-effective airfreight rates. We have access to daily departures, import and export from world-wide airports serving international destinations. Speak to us to consolidate your shipment further – 020 8569 1312 or email air@turktransport.co.uk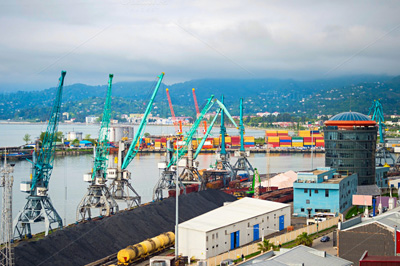 Sea Freight
There are a number of seaports along Georgia's Black Sea coast. The largest port in Georgia is Batumi, whilst the town is itself a seaside resort, the port is a major cargo terminal in the Caucasus and is often used by neighbouring Azerbaijan as a transit point for making energy deliveries to Europe. Remaining ports are located at Poti, Sukhumi and Supsa. Turk Transport has strong and healthy relations with many shipping lines, built up over many years, handling large volumes of freight serving Georgia. We offer a range of flexible and cost effective LCL and FCL solutions. We can provide door to door, port to port or door to port solutions. Speak to us to consolidate your shipment further – 020 8569 1312 or email sea@turktransport.co.uk
Did you know?
- The Voronya Cave (aka Krubera-Voronia Cave), situated in Georgia, is the deepest known cave in the world
- The largest infantry training centre in the world is located at Fort Benning